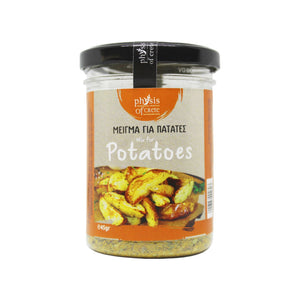 Mix for Potatoes
Create tasty, crunchy potatoes in a snap with Mix for Potatoes!
Our mix is perfect for french fries, baked potatoes, or air-fried potatoes, and contains quality herbs from Greece for a flavourful finish. Plus, it's easy to cook -- no more worrying about finding the right ingredients.
Make your potatoes delicious with Mix for Potatoes!