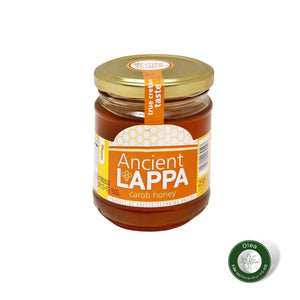 Carob hunangið
Start your morning off right with Carob Hunangið!

This special low-calorie honey from the carob tree is made in Greece and packs a powerful antibacterial punch. Plus, its distinct flavour adds a unique twist to cakes and other treats - just a spoonful of this sweet nectar will do ya!
Time to get stuck into some delicious carob goodness!
230gr, and comes in a glass jar.